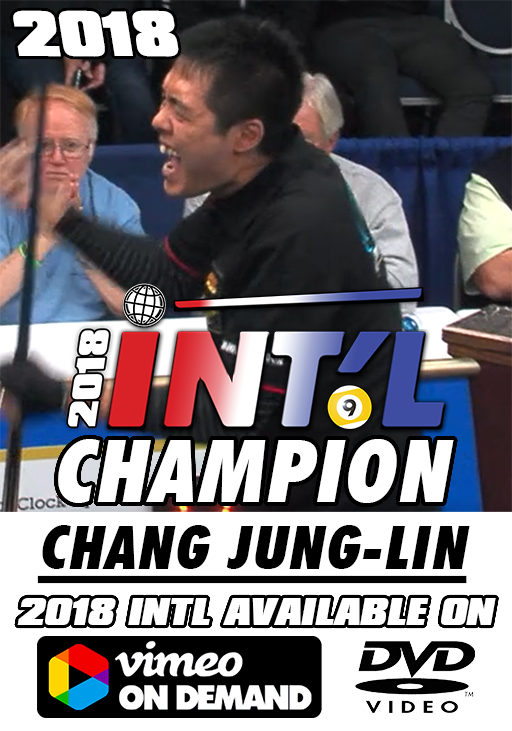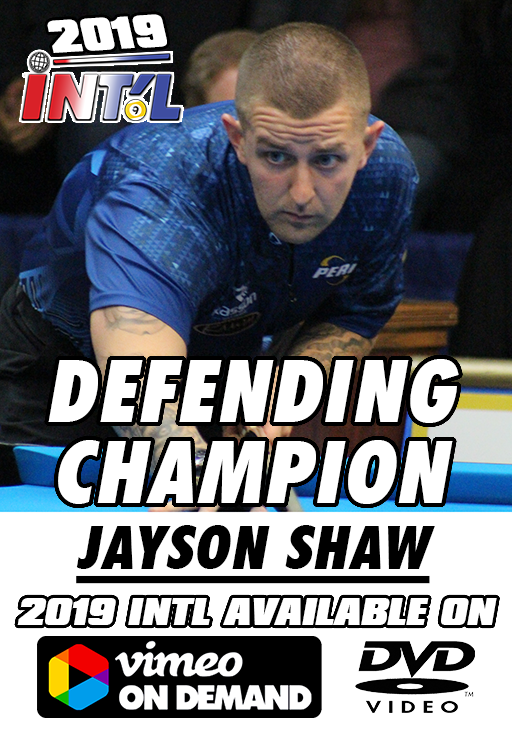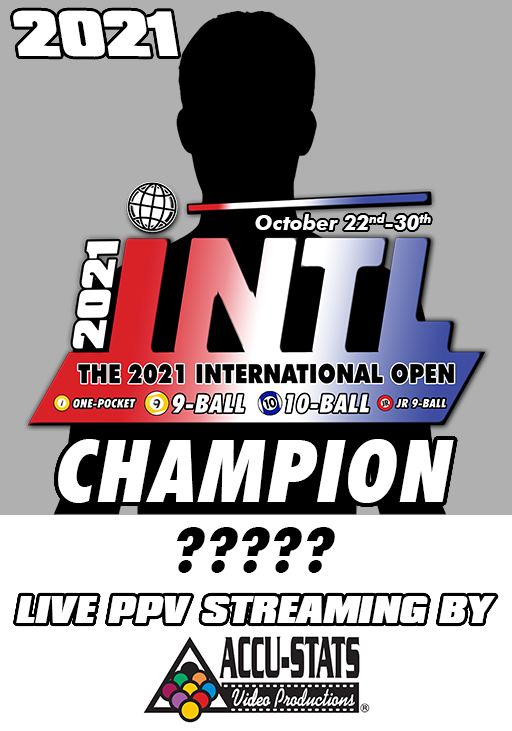 The 2021 INTERNATIONAL OPEN will be a 160-player 9-BALL OPEN field with a reduced entry fee of $500 and $50,000 in added prize money. The inaugural 32-player INTERNATIONAL ONE-POCKET INVITATIONAL will have an entry fee of $300 and $5,000 in added prize money. In partnership with Diamond Billiard Products, we will stage the first INTERNATIONAL BIG FOOT 10-BALL CHALLENGE. This 16-player event will have a $500 entry fee and $8,000 in added prize money. Ra Hanna, owner of On The Wire Creative Media, will be bringing back the JUNIOR INVITATIONAL CHAMPIONSHIP. The 2021 Junior Invitational Championship will have both a Junior Men's AND a Junior Women's division. Accu-Stats Video Productions will once again be providing recording and streaming from the Simonis-Aramith Arena. Stay tuned for more information as it becomes available. Entries for the INT'L 9-BALL OPEN will be accepted starting January 2021.

Player Entry
Interested in playing in The 2021 INTL?
9-BALL: Entries accepted starting January 2021
1-POCKET and 10-BALL: Due to limited field, please call 973-838-7089 to apply.

Rules & Equipment
Take a look at the 2021 International Invite rules and equipment and come prepared!

Arena Seating
Seating chart and pricing is now available. Find your seat and give us a call.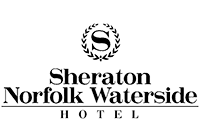 Hotel Reservations
Reserve your specially discounted hotel room at The Sheraton Norfolk Waterside Hotel here.

Registered Players
See the list of players who are confirmed to be participating in The 2021 International Invite.

Vendor Inquiry
Are you a vendor? Interested in being a vendor in this star-studded event?

Press Releases
Get the very latest news and happenings of The 2021 International Invite.

Contact Us
Contact Pat Fleming and get answers to your most dire questions regrading "The International". Also, sponsorship opportunies are available.