NEWS:
THE 2021 INTERNATIONAL OPEN IS OPEN FOR BUSINESS!
PDF Version

NEWS PROVIDED BY: The International Open

NORFOLK, April 15, 2021, 09:00am DST: The INTERNATIONAL is BACK with NINE days of pure pool from October 22-30, 2021. With two successful years under its belt, the INTL, as it is recognized, has quickly become one of the top tournaments in the world. Previous to last year's pandemic cancellations, the INTL brought over 200 players from over 23 countries together to play under one roof. The players will be playing on the "triple gold standard" of professional pool: Diamond tables, Simonis cloth, and Aramith balls, and they will be playing in the same Sheraton Waterside Hotel ballroom as in the past, as well as its predecessor, the U.S. Open. To say the least, familiarity will be their only solace, for the competition will be fierce. As the 1st tournament of the Mosconi Points 2022 Calendar, the 2021 INTL places itself in a unique position in the professional players mind – get ahead early in the points! The winner of the 2021 INTL leads the Mosconi Point standings right away! Also, being sanctioned by the WPA, the INTL is one of the last stops on the WPA 2021 tour and the last chance at the coveted points is sure to make for some heated play! With past winners such as 2018's Chang Jung-Lin and 2019's Jayson Shaw, the players will definitely be charging out of the gate!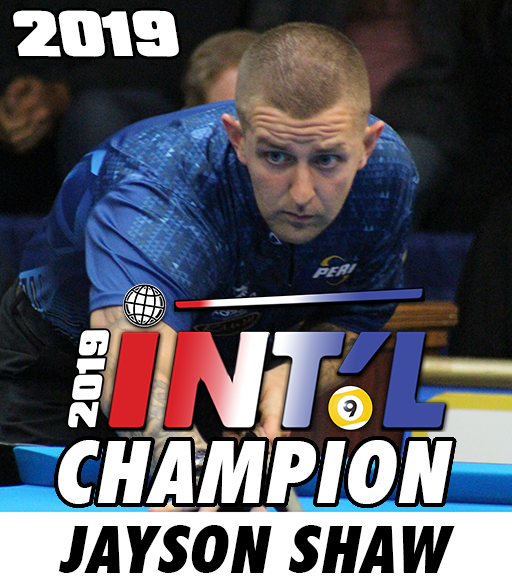 Needless to say, with successful freshman and sophomore events, Pat Fleming, the producer of the 2021 INTL, is not content with sitting on his laurels. This year, Pat has made some significant improvements to his third International 9-Ball Open. So, you ask, what has changed? With $50,000 added, the INTL now has an expanded field AND lower entry fee – 160 player field and $500 entry fee – and first place is still $30,000! This year, the INTL joins all other International Pro events by shifting to single elimination for the final 32 players. This is going to ratchet up the competition immensely! But that's only the start.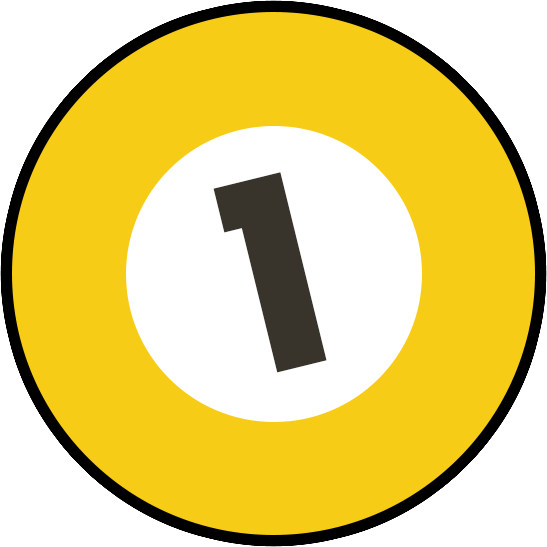 For 2021, while 9-ball is the centerpiece, Pat is grooming the INTL into something more than "just a 9-ball tournament". In addition to the 160 player 9-Ball Open, the International will be showcasing the inaugural 32-player 2021 INTERNATIONAL ONE-POCKET OPEN. The One-Pocket Open takes place the first Friday and Saturday of the 2021 INTL, prior to the start of the 9-Ball Open, extending the INTL two extra days. With $5000 added, an entry fee of $300, and a $4500 first prize, this is going to be filled fast – and fast paced - with the world's best one pocket players! It is double elimination until the final 8 players. Then watch the sparks fly! It is sure to be the start of yet another great yearly INTL event.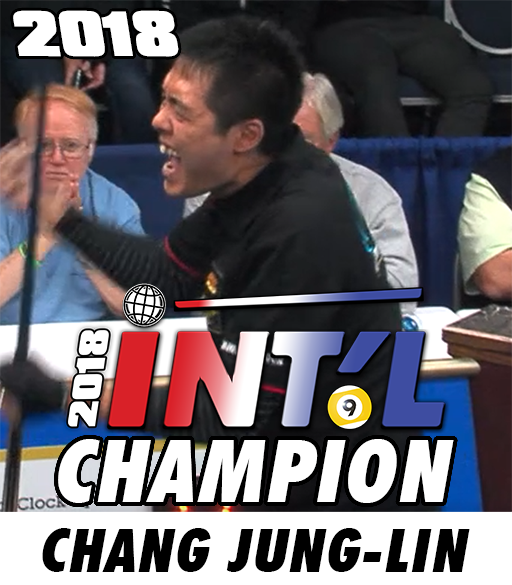 Not content with two pro tournaments going on at one event, Pat Fleming, in partnership with Ra Hanna of On the Wire, is bringing back the junior's event. Better than ever, the 2021 Junior Invitational Championship will have both a Junior Men's AND a Junior Women's division. On October 28-30, sixteen Junior Men and eight Junior Women will compete in their divisions to be the 2021 Junior Championship Men's and Women's 9-Ball Champions! We are very proud to support the next generation of professional players and very happy to give them the opportunity to play at the 2021 International.





The 2021 Diamond Big Foot Challenge, a most popular 10-Ball event on a Diamond 10-Foot table and a favorite discipline at the Derby City Classic, is being added to our schedule. This event will be featured in the Simonis-Aramith Arena for three days while the 9-Ball Open is simultaneously being competed in the ballroom. Sixteen of the world's best are invited, so each match will be worthy of a finals match. This three-day event, Sunday-Tuesday, October 24-26, 2021 has a $16,000 purse with the winner pocketing $8,000. Don't miss it!



The Simonis-Aramith Arena will, once again, be center stage for all of the 2021 INTL disciplines. Three levels of reserved seating will be available: TV Arena Table side seating, Tier 1 seating and Tier 2 seating, as well as general admission for the whole event. Full-day passes, and Multiple day-packages will be available. Tickets will go on sale Thursday, April 15th, 2021. Click BUY TICKETS HERE to view the seating chart and reserve your seat.

Since the 2021 INTL has been extended to include two full weekends, it is expected to draw larger crowds for our vendors to cater to throughout the 9-day event. Interested vendors can sign up and reserve vendor space here: VENDOR INQUIRY

Accu-Stats Video Productions will be providing recording and live-streaming of the 2021 INTL, through their Pay-Per-View service. Suffice to say, Accu-stats is looking to have a few tricks up their sleeve regarding production and access. Stay tuned for more information as it becomes available.

Accu-Stats Website - Accu-Stats Facebook - Accu-Stats YouTube

For more up to date information on the 2021 INTL, visit both the INTL website and Facebook page.

International Open Website

---




- The 2021 International is now accepting entry fees for One-Pocket and 9-Ball Player Entries.

- Spectator Tickets for Reserved and General Admission Seating will go on sale Thursday April 15, 2021.

See the details below for more information on all of these events.



Quick International Open Details • Play Dates: October 22-30, 2021
• Site: Sheraton Norfolk Waterside Hotel, Norfolk, Virginia, USA
• Discounted Hotel Room Rate: $115.00 plus tax for a single or double
• Diamond Pool Tables, Simonis Cloth, and Aramith Balls
• TV Arena Seat Reservations available
• Pay-Per-View by Accu-Stats
• Live Scoring by AZ Billiards
• Websites: www.intlopen.com and www.accu-stats.com


9-Ball Division • Play Dates: October 24-30, 2021 (Sunday thru Saturday: 7 days)
• Entry fee: $500
• Size of Field: 160 players
• Added Money: $50,000
• Prize Fund Breakdown with fulll field (160 players:)
1st: $30,000 • 2nd: $20,000 • 3-4th: $10,000 •
5-8th: $5,000 • 9-16th: $2,500 • 17-32nd: $1,250
• Format: Double Elimination, Race to 10
• Single Elimination for final 32 players, Finals: Race to 13
• Alternate Break and Neutral Rackers
• Official rack is the Outsville Accu-Rack 9-Ball Rack template
• Sanctioned by: World Pool Association (WPA)
• Mosconi Points awarded


One-Pocket Division • Play Dates: October 22-23, 2021 (Friday and Saturday: 2 days)
• Entry Fee: $300
• Size of Field: 32
• Added Money: $5,000 guaranteed regardless of number of players.
• Prize Fund Breakdown with 32 players:
1st: $4,500 • 2nd: #3,100 • 3-4th: $1,900 • 5-8th: $800
• Format: Double Elimination, Race to 3
• Single Elimination for final 8 players


Junior Division • Play Dates: October 28-30, 2021
• Size of Junior Men's Field: 16
• Size of Junior Women's Field: 8
• Format: Double Elimination, Race to 9, Alternate Breaks
• More details to follow.


ENTER AS A CONTESTANT NOW: There are several ways to pay your entry fee.
• Pay online with a debit/credit card or PayPal
PLAYER ENTRY FEES
• Mail check or money order payable to:
"International 9-Ball Open"
Addressed to:
International 9-Ball Open, PO Box 299, Bloomingdale, NJ 07403.
• Pay on site with money order or cash (only if the field is not full).
• OR, for the 9-Ball Open only, you may pay a non-refundable $250 deposit, online or via mail, with the balance of $250 to be paid by October 1, 2021.


RESERVE YOUR HOTEL ROOM NOW ($115 Discount Rate, single/double): HOTEL RESERVATIONS

BUY TICKETS HERE – Tickets go on sale Thursday, April 15, 2021: TICKETS

Any Questions? Contact: Pat Fleming
International 9-Ball Open
PO Box 299
Bloomingdale, NJ 07403
973-838-7089